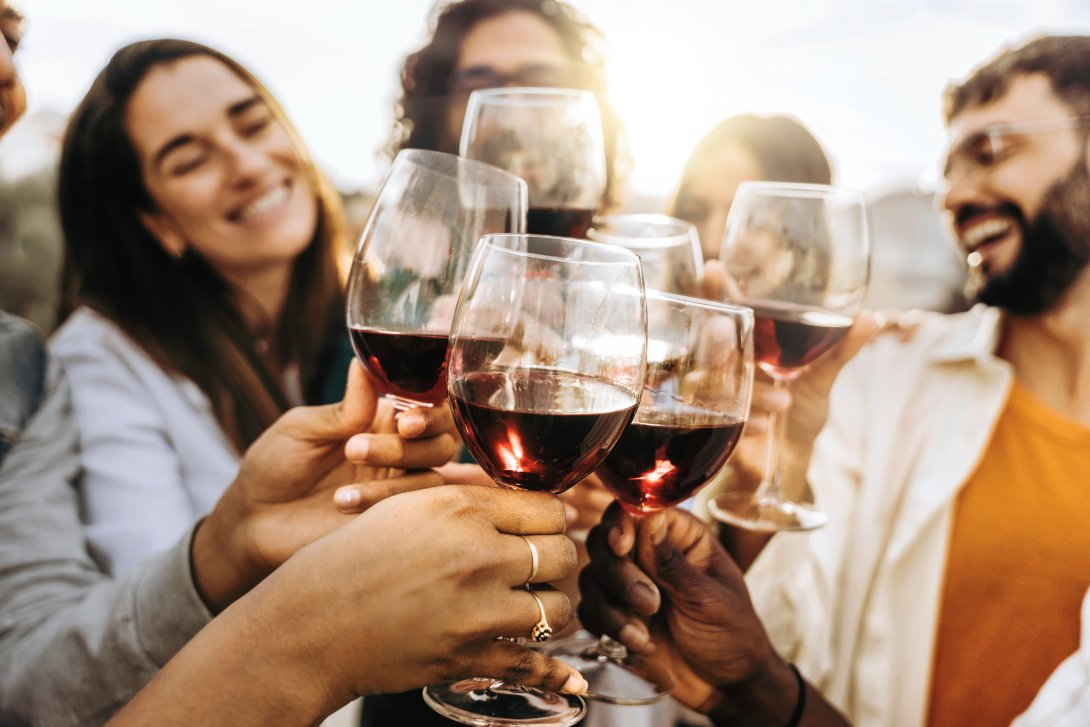 What's better than live music & wine?! Join the Bernhardt Winery every weekend this summer to relax & unwind with live music on the lawn.
Check out the July line-up:
July 15th from 1-5 PM
Kenny Karr | Acoustic Saturday
Kenny Karr plays a variety of music from Classic Country to Texas Country with a little Roots-Rock mixed in. 
July 16th from 7-9 PM 
The Fab 5 | The Beatles Tribute
Roll Up for a Magical Mystery Tour through the 60's and 70s with the timeless hits from THE FAB 5. The Fab 5 takes their audiences on a musical journey to an era in rock history that will live in all of our hearts forever. They are hailed by critics and fans alike as the most authentic and endearing Beatles and 60s's tribute in Texas. A splendid time is guaranteed for all!
July 22nd from 1-5 PM
The Lost Boys | Acoustic Saturday
The Lost Boys – Ultimate 80s Dance Band – have been rockin' H-Town since 2005. With each performance, they bring the 80's back to life.
July 23rd from 7-9 PM
VagabLonde | Rod Stewart Tribute
Vic Vaga is an internationally renowned Rod Stewart lookalike and performer. His live singing show is an exciting and energetic tribute to Rod "the Mod" that has been critically acclaimed many times over for it's authentic presentation and duplication of a true Rod concert. Vic's uncanny similarity to Rod alone leaves audiences awestruck from the moment he walks on stage. He draws immediate attention and commotion wherever he goes whether he is in character or not. All of this coupled with a strong and commanding stage presence, the whiskey voice, microphone stand twirling and soccer ball kicking antics, bright jackets and tight trousers which are all very much needed for a true to life Rod Stewart tribute act complete the package.
July 29th from 1-5 PM
The Drewbadour | Acoustic Saturday
Drew Gros is "The Drewbadour": A modern musical troubadour!  Drew brings a lively mix of favorites ranging from smooth Texas Folk and R&B all the way to energetic Modern Country and Classic Rock.
July 30th from 7-9 PM
Texas Flood | Stevie Ray Vaughan Tribute
Texas Flood is THE premier tribute to Stevie Ray Vaughan and the blues. Playing a plethora of your favorites from Pride and Joy, Texas Flood, Voodoo Chile, to Born Under a Bad Sign and many more.
Texas Flood pays tribute to the legends as well as the future of the blues through their own music and style. With an in-your-face show and raw high energy playing the band takes the listener on a journey through the blues. They will take you on an unforgettable journey through the blues that will have you craving for more!
Please note acoustic weekend events are free for Bernhardt Winery customers, but a reservation is required for Sunday lawn performances. To learn more, visit bernhardtwinery.com/lawn-concerts.
9043 County Road 204
Plantersville, Texas 77363