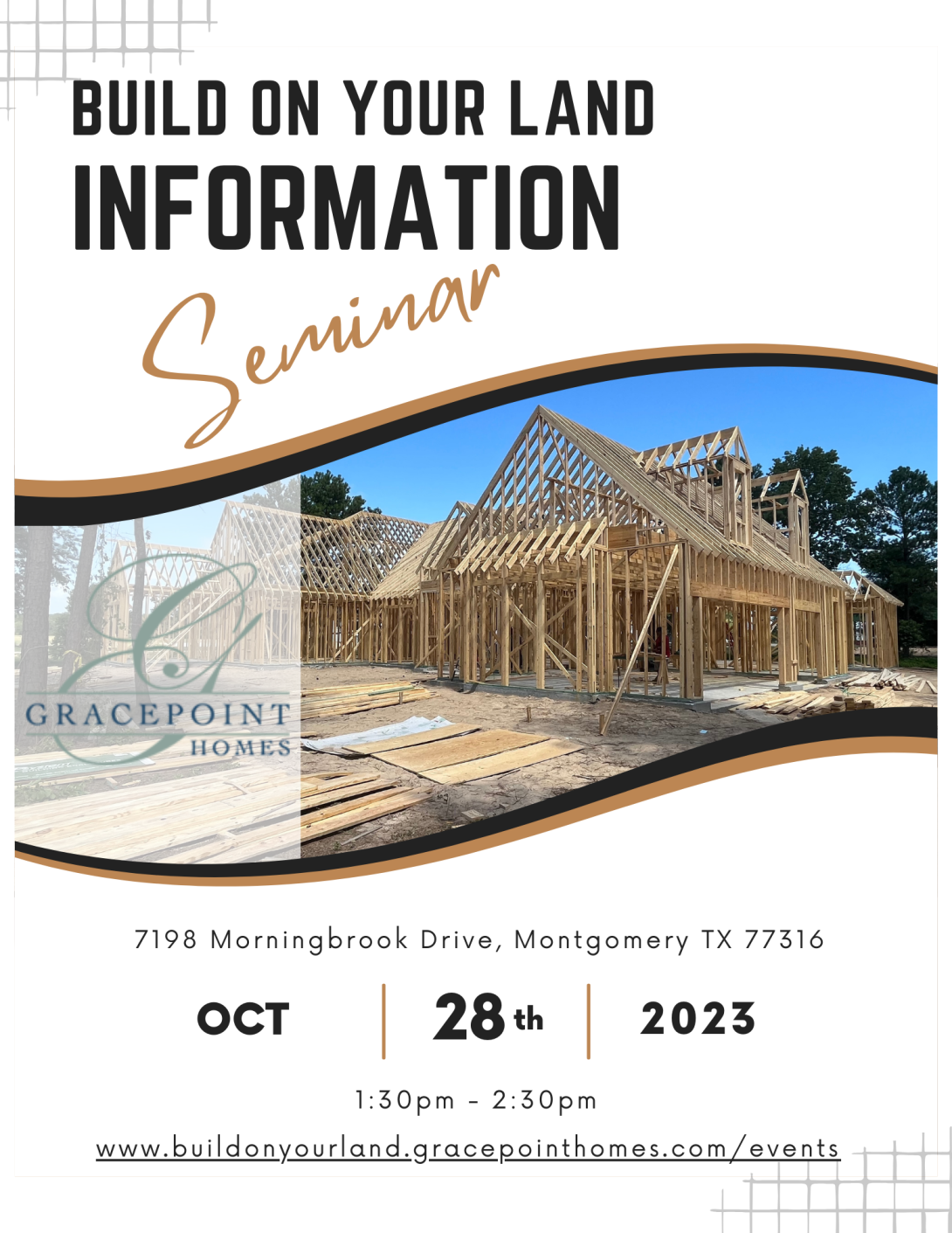 Gracepoint Homes is hosting an educational seminar in High Meadow Estates on Saturday, October 28th. "Build on Your Land Seminar" is a comprehensive resource for exploring how to maximize the potential of your property.
The seminar takes you through the process of building from the ground up. You'll also learn valuable tips on assessing your property's unique features, such as topography, orientation, and natural elements and incorporating them into your design.
By attending this event, not only will you get the opportunity to explore the possibilities of building a Gracepoint Homes on your acreage homesite, but you will also get to tour their stunning new model home. 
Saturday, October 28th
1:30 PM - 2:30 PM
7198 Morningbrook Drive, Montgomery, TX
For more information & to register, click here.