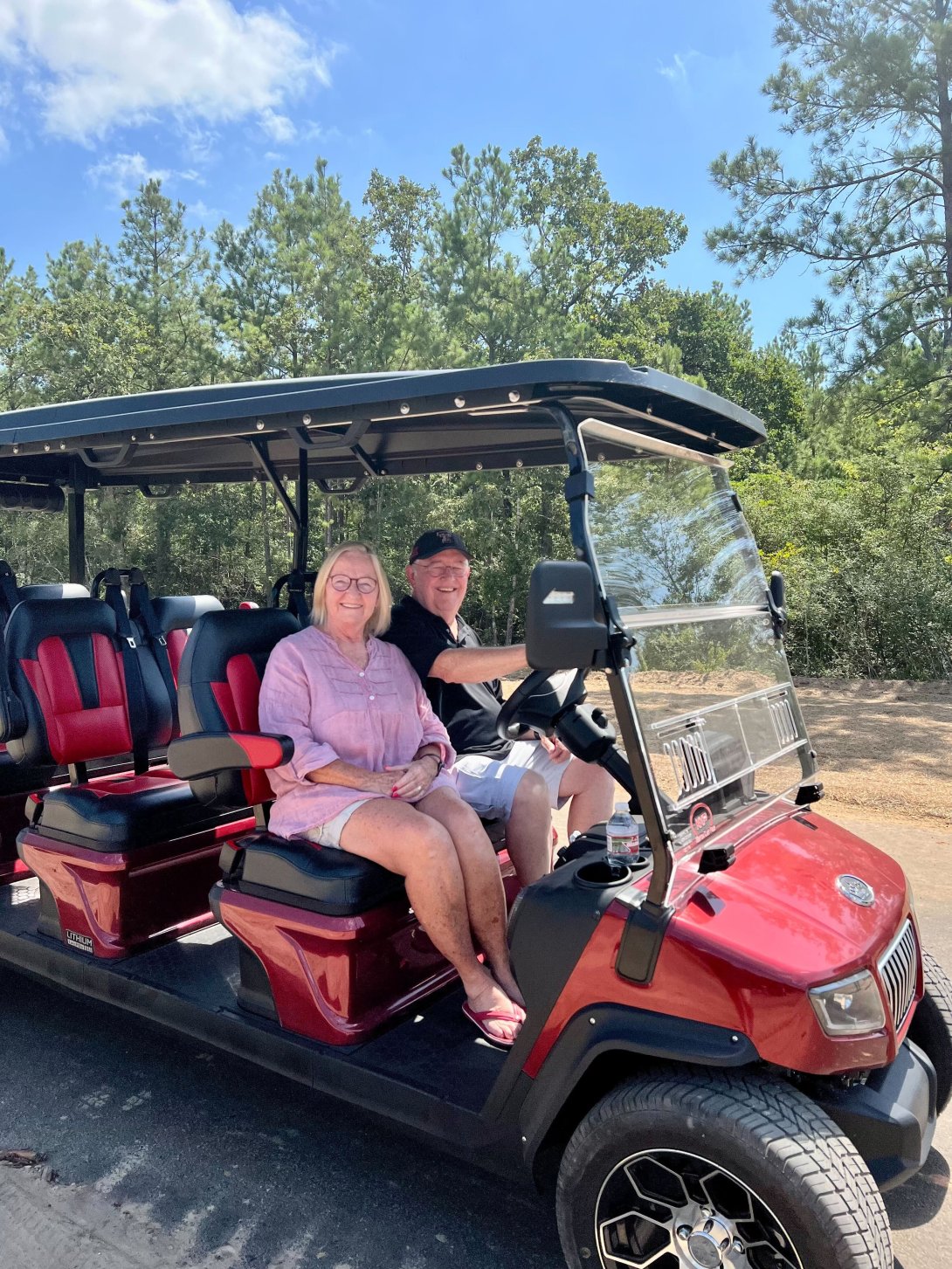 The High Meadow Development team is excited to share the winner of the High Meadow Development 2022 promotion! 
Congratulations to our lucky winners, the Fergusons!
They won the grand prize of a $12,000 golf cart or four-wheeler of their choice.
Rick and Paula Ferguson are such a deserving couple and cannot wait to take their six grandchildren for a ride around our High Meadow Estates community.
Experience the lifestyle you've always dreamed of in a High Meadow Development community.
Call 281-356-6702 or visit Highmeadowtx.com to set up an appointment with our sales team today!