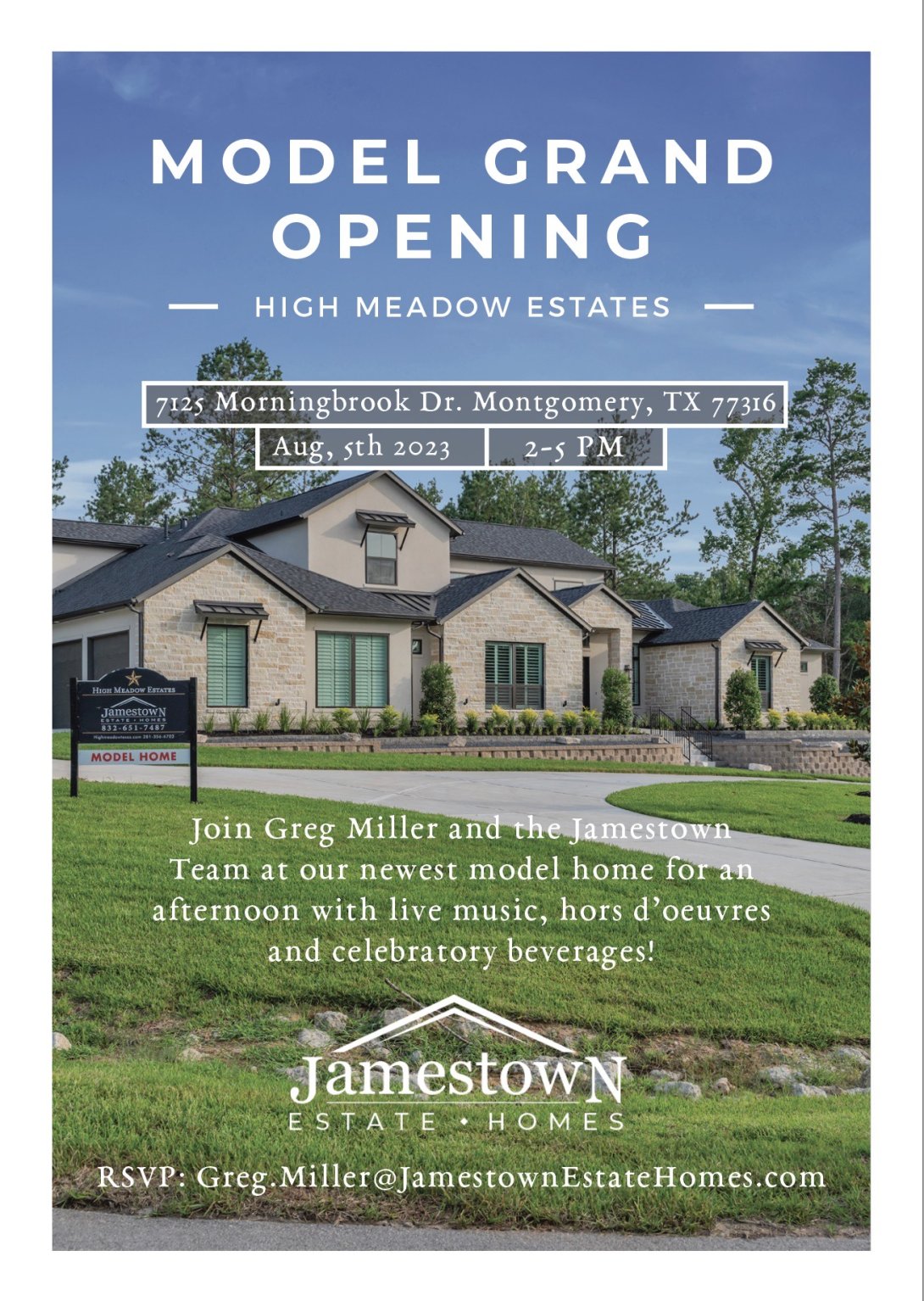 Join us on Saturday, August 5th, in High Meadow Estates for an exclusive first look at the Jamestown Estate Homes model home! 
Festivities include live music, hors d'oeuvres, and celebratory beverages!
We are so excited to share this stunning home with the community. There are only a few homesites left in High Meadow Estates. If you are considering making High Meadow Estates call 281-356-6702 or visit Highmeadowtx.com to set up an appointment with our sales team today!
Address: 
7125 Morningbrook Dr. 
Montgomery, TX 77316