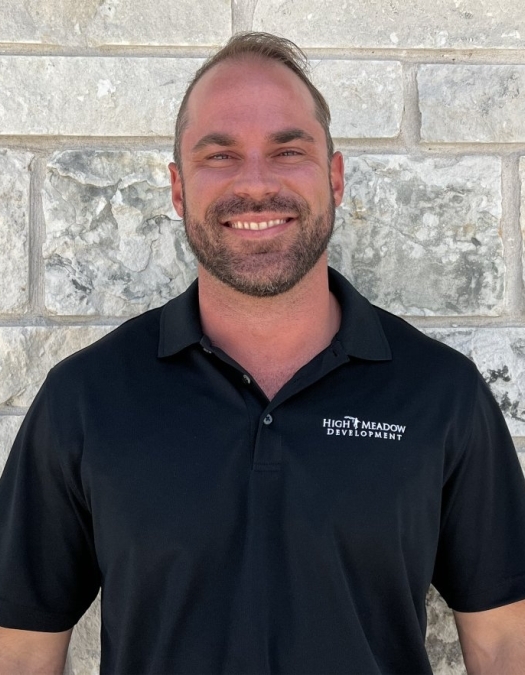 David Frey
President
David R. Frey is a third generation land developer, following in the footsteps of his grandfather, Jack Frey. David started his career with CastleRock Homes in 2013 where he excelled as a home builder. In 2018, David joined High Meadow Development as Vice President under his father Paul, and transitioned to President and Owner in January of 2023. High Meadow Development creates premier acreage communities with a focus on preserving the natural value of land, and protecting the property values of its residents, a continuation of the passion for quality communities David's grandfather began in the 1970's.
Outside of work, David enjoys being outdoors, primarily on the lake or ocean, spending time with friends and family. He is married to Aly Frey and they have two daughters.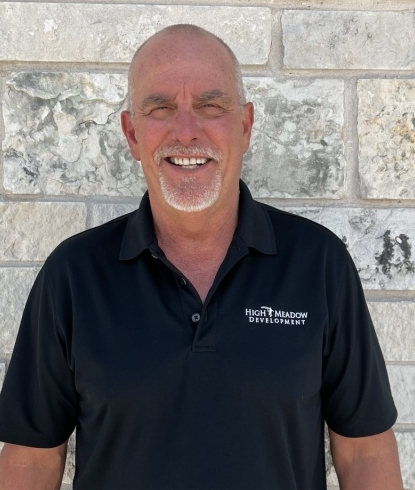 David M. Frey is a Sales Manager at High Meadow Development Company and has 25 years of experience with the Frey family company, starting in the field, then sales and marketing. He saw the completion of three communities including The Village of New Kentucky, Timbergreen and High Meadow Ranch.
David and his wife Joanna owned and operated Frey's Backyard Café from 2013 until its sale in 2021. At that time he came back to work in the family business. David and Joanna have two sons, Travis and Tyler. As a family, they enjoy just about anything on the water. David is on the board of directors of Biblical Perspectives and Heart for Children.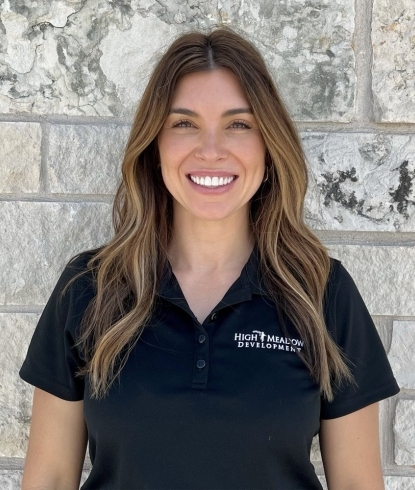 Aly Frey is a skilled accounting and finance professional with over 12 years of experience in strategic pricing analytics, FP&A, accounting, and finance for various public companies such as the Walt Disney Company, Baker Hughes and Hunting Energy Services. In her current role as CFO/Co-Owner at High Meadow Development, Aly is responsible for overseeing the company's financial operations, developing short and long-term financial plans, budgeting, forecasting, pricing, managing investor relations, maintaining project budgets, and financially evaluating future projects. Aly also manages, with David, the operations of the sales and administration team.  In Aly's latest role, prior to joining High Meadow Development, she solely managed the accounting and financials for a Hunting Energy Service's offshore products manufacturing facility. Aly holds a Bachelor's degree in Finance with a focus in Real Estate from the University of Central Florida and is a licensed realtor in the state of Texas and Florida. Aly is married to David Frey and they have two children, Jaclyn and Reagan.  Outside of work, Aly enjoys being on the water and traveling back to Florida to visit family.  David and Aly are serving members at their church Bayou City Fellowship, Tomball.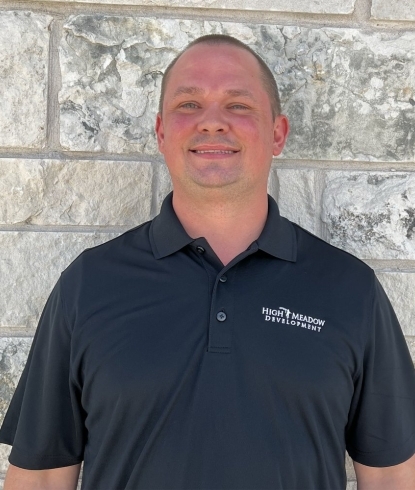 Kaley JonesDirector of HR and Administration
learn more
Kaley Jones, Director of HR & Administration for High Meadow Development, has been with High Meadow since 2019. Her roles include project development, human resources, and general administration. Kaley has participated in the launch of High Meadow Estates Sections 9, 10 and 11, The Cedars Section 1, The Preserve, and now The Manors and High Meadow West Section 1.
Kaley graduated from Texas A&M University in 2017 with a Bachelor's degree in History and earned a Master's in Information Science from the University of Texas at Austin in 2019. In her spare time, Kaley enjoys being involved in her local church, reading, going to sporting events and spending time with friends and family.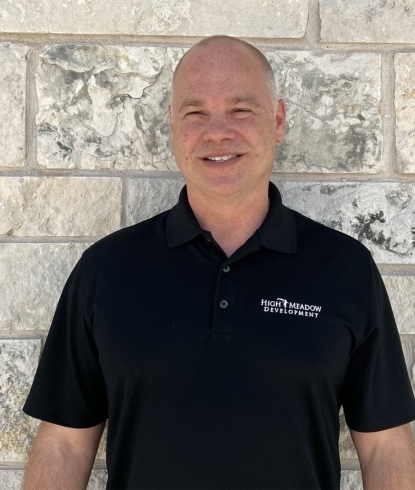 Daniel Rose is a Sales Manager with High Meadow Development. Daniel believes that customer service and excellent follow through combine to create an excellent customer experience. These are not only fundamental parts of land sales but are also the building blocks of continued customer relations. In addition to managing the sales team for the High Meadow Estates, Daniel serves a local church as a staff pastor. Daniel also brings 20 plus years of business administration and team leadership to High Meadow Development. When he's not at High Meadow Development, Daniel enjoys the outdoors and loves spending time with his family and friends.